This product is currently not available.
$21.50 *
(32.56% Saved)
$14.50 *
Including VAT tax, not including shipping costs
MAS1-100-1-5er

SKU:

MAS1-100-1-5er
"Maske mit Bändern 5er Pack"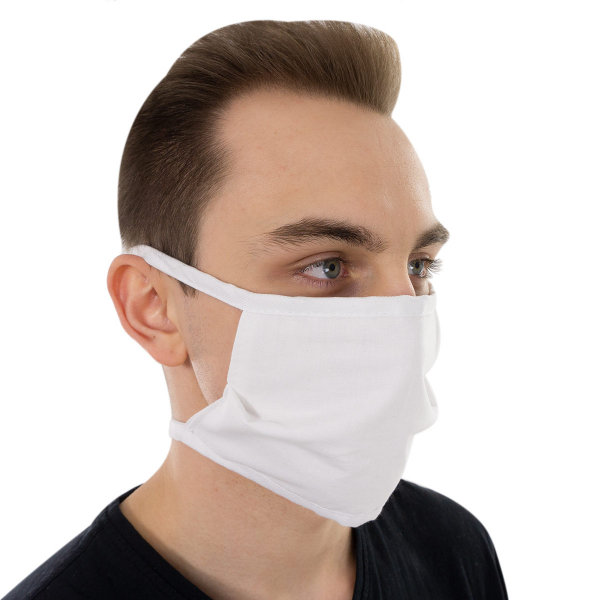 Product information "Maske mit Bändern 5er Pack"
Gemeinsam stehen wir die Krise durch: mit dem Tragen von Stoffmasken zeigen wir unseren Mitmenschen, dass wir Verantwortung übernehmen. Damit auch Du Verantwortung für Deine Mitmenschen übernehmen kannst, bieten wir unsere Masken zu einem so günstigen Preis an. Denn Schutz ist für alle da. Unsere Behelfsmasken mit Bändern können ganz einfach aufgesetzt werden. Wichtig ist, dass Du Dir vor dem Aufsetzen die Hände wäschst, so gelangen keine Viren, aber auch keine Bakterien durch Schmierinfektion in die Maske. Achte darauf, dass Deine Maske eng an Mund und Nase anliegt und keine Lücken entstehen. Nur so kann verhindert werden, dass Du bei einer möglichen Infektion andere über Tröpfcheninfektion ansteckst. Sobald die Maske durchnässt ist musst Du sie austauschen. Anschließend wasche sie bitte bei 60°, um sie wieder zu reinigen. Nur bei einer sorgfältigen Reinigung kann die Maske Dein Umfeld weiter schützen und auch für Dich kein erhöhtes Risiko darstellen.
Read, write and discuss reviews...
more
Customer evaluation for "Maske mit Bändern 5er Pack"
Write an evaluation
Evaluations will be activated after verification.
We use cookies. By using our website you agree to the use of cookies.